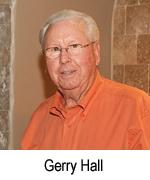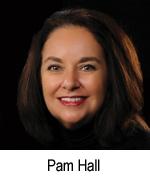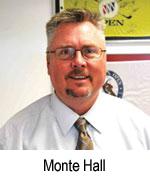 The Hall family has a great tradition when it comes to trucks. Gerry Hall became a full line GMC dealer in Fargo, ND in 1974. He has served on the National GMC Dealer Council and been a line representative for GMC with the American Truck Dealers Association. Gerry served as ATD Chairman from 1998 through 2000 and was on the NADA Executive Committee. He currently serves on the National Dealer Council for GM Fleet and Commercial Operations. Gerry's wife Pam has been General Manager at their GMC-Isuzu-Volvo store in Fargo for over 16 years.
Pam Hall was selected as a candidate for the General Motors Women's Initiative program in January of 2003. The General Motors Women's Initiative Program is designed to help qualified women in the auto and truck industry become GM Dealers. Pam demonstrated her abilities in Fargo with not only Light Duty GMC but also medium and heavy duty trucks like Isuzu and Volvo. Her move to Tyler looked like the perfect fit with light, medium and heavy duty trucks being the Hall's forte'. She welcomes the challenges of adding cars to her resume' with Buick.
Gerry's son Monte who grew up in the business and has been selling trucks for the past 15 plus years and been a Sales Manager for the past 10 years is also making the move from Fargo to Tyler. He graduated from the NADA/ATD Dealer Candidate Academy in March of 2000 and is very excited about his families' move to East Texas. The Hall Family brings to the auto and truck business that sense of family that truly makes it a place that is a pleasure to do business with. Become a part of the Hall Family at Hall Buick GMC and Hall Volvo-GMC, we welcome you.